Need a Loan? Don't fall for the illegal "upfront fee"
In a world where technology is king, it's made it easier and easier for scammers to target already financially vulnerable people. These scammers will claim to be from a 'phoney' credit provider that usually targets their unsuspecting consumers via SMS or email. If you are approved for a loan and they ask for any upfront fee in order to either process the loan or for insurance purposes, it is highly likely to be a scam. This is illegal, the lender is a fake and more than more times than not that 'upfront fee' has been stolen.
A situation like this is very common among financially stricken consumers that have been blacklisted or have a bad credit score and are unable to get a loan through an accredited lender, hence they fall prey to scammers offering a 'financial quick fix' of sorts when they have nowhere else to turn.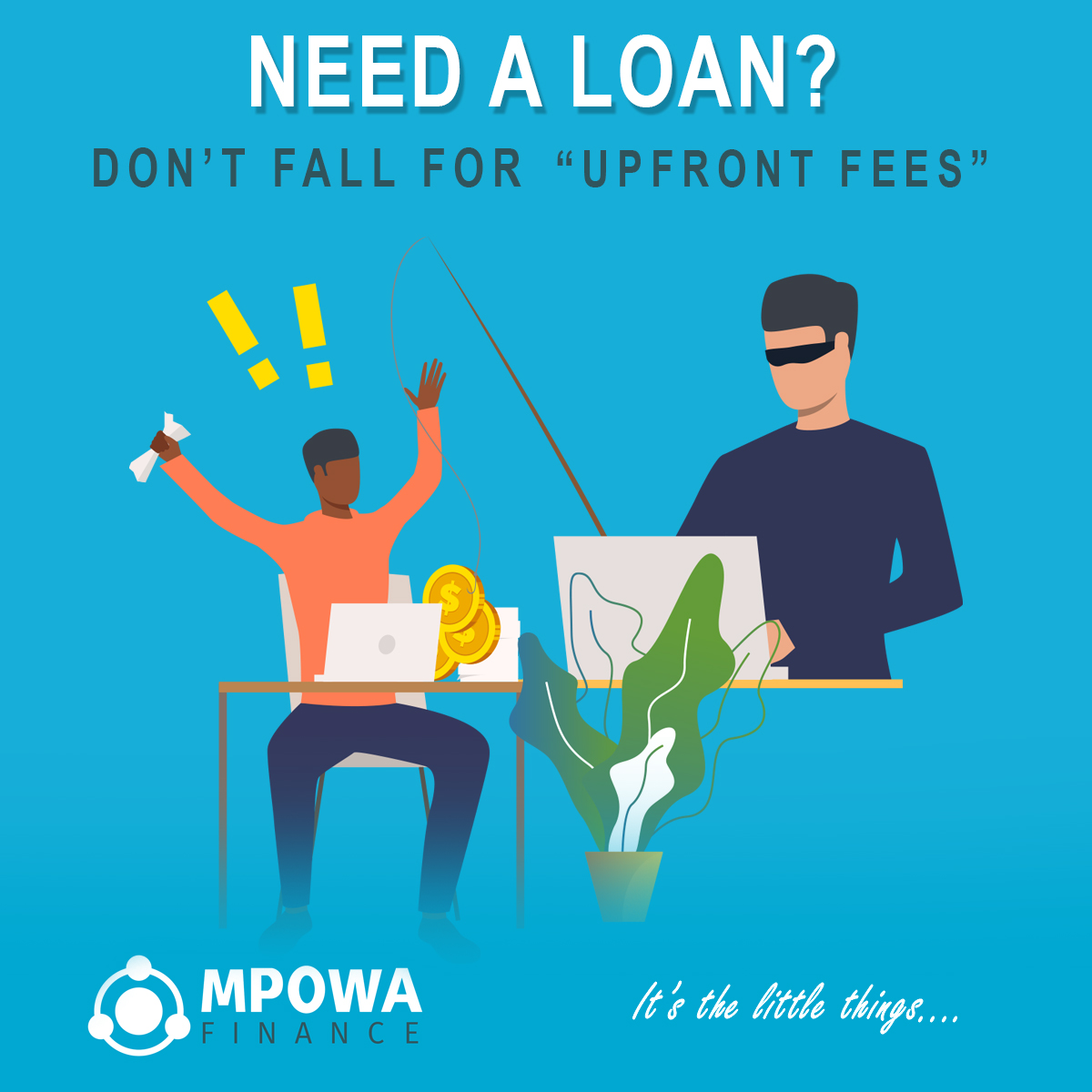 Mpowa Finance is registered with the NCR (National Credit Regulator) and they warn people to do research into their loan provider before accepting anyone to lend them money. If a lender is claiming to offer out loans, they have to be a part of the NCR to be considered legitimate. An accredited loan provider can charge application, appraisal, or credit report fees, depending on their policies BUT do not require any upfront fees for a loan. Mpowa Finance wants its consumers to know their rights, stay informed and at all costs avoid falling for any 'upfront fees' in order to get a loan.
If you are in need of a loan, trust in Mpowa Finance to deliver the best service with a same day, instant, 100% online loan of up to R8000.