What are the benefits of a Payday loan?
In our previous blog post What payday loans are all about we outlined the basics of what a payday loan is and how they work. When you need instant cash loans, same day in your account, Payday loans are unsecured, convenient and effective. This type of loan is to be repaid by the individual on their next payday, usually two weeks or so from when you needed it the most, hence the name Payday loans.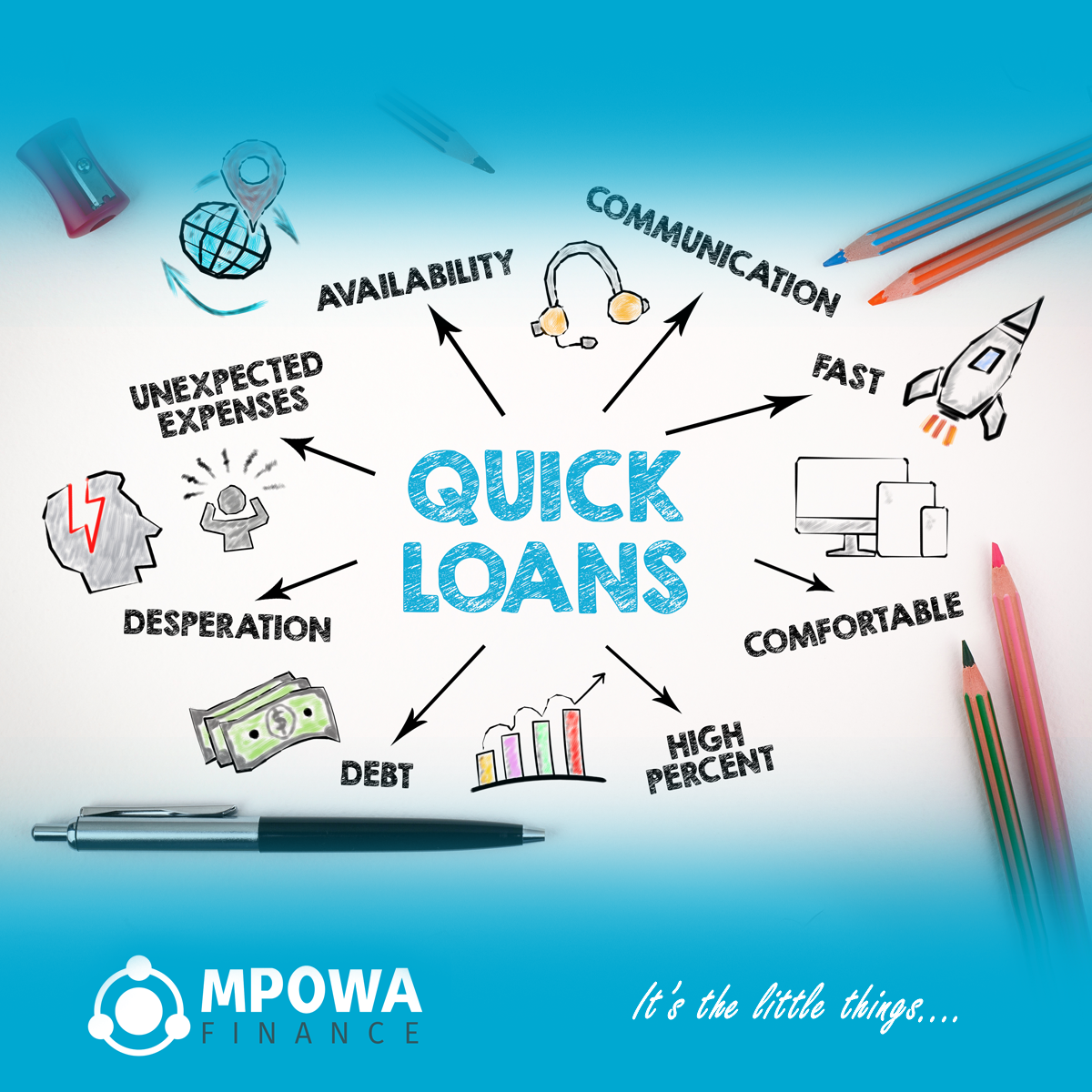 There are a few benefits to taking out a payday loan but one must always remember to ensure their Online Lender is registered with the National Credit Regulator (NCR), don't just give out your personal information to anyone offering loans.
The first benefit with an MPOWA Finance Online loan is that you get an instant provisional decision based on the affordability information you submit as well as your credit score. Secondly, the entire process is online and paperless AND, it should take between 5 – 10 minutes to complete your application from whatever device you are using. One of our loan officers will then assess the application and verify all the information you have submitted. If the application is approved you will receive cash in your account by 5pm - SAMEDAY! The only time your credit score will be affected is if repayment is not made when agreed upon.
A third benefit is that a payday loan is for 1 month only therefore you are not tied into a long term financial commitment. When faced with an emergency, no matter the day of the week, one can apply for an online loan any time of the day or night, with the possibility of approval and instant cash in your account, sameday! The final benefit is the fact that payday loans are unsecured, the online lender does not require collateral in exchange for instant cash in your account.
When you are stuck between a rock and a hard place, Mpowa Finance is the place to turn for fast, sameday, instant cash in your account. Submit a quick, 100% online application with a few document uploads and that's all we require to give you that financial freedom you need. Contact Mpowa Finance today for fast & convenient online loan applications.