Our tips on how to get rid of your debt
Being stuck in a pool of debt is never a desirable experience. Fortunately overcoming your debt of financial burdens and high interest rates can be achieved by considering these few tips: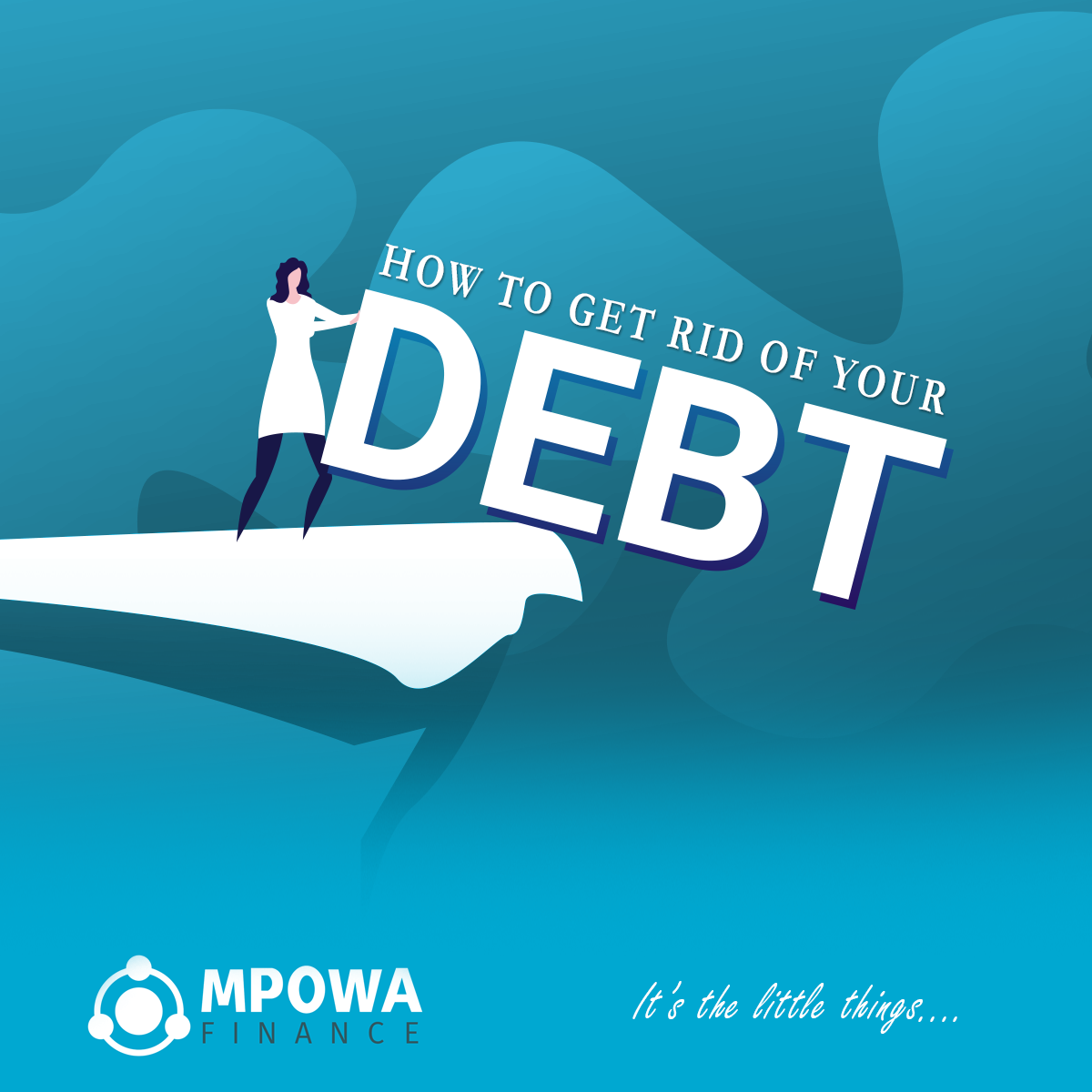 The first thing we suggest you do is cut out unnecessary monthly expenses. You can do this by either creating a new budget you can stick to and consider all high interest paying loans to be paid off first. The second tip would be to pay more than the minimum on your credit cards or payday loans. If you only pay the minimum each month, it could take a really long time to pay off the debt.
Another tip would be getting a second job and focusing whole-heartedly on paying that debt off. This isn't easy for everyone but if it's possible for you, you could be debt free, and gain extra income rather quickly.
Lastly we think it would be wise to consider taking out a loan to kill your debts. This could be a helpful first step and Mpowa Finance can give you immediate cash relief thats needed to eliminate your debts. We offer sameday, instant decision on all cash loans and personal loans of up to R8000.