Mpowa Finance: Your Instant Solution for Short-Term Loans in South Africa
Applying for a loan can be a significant step towards achieving your financial goals. In this article, we will explore the process of applying for your first loan with Mpowa Finance, a reputable financial institution known for its hassle-free loan application process and competitive interest rates.In the fast-paced world we live in, financial emergencies can strike when we least expect them. Whether it's an unforeseen medical expense, a vehicle repair, or a sudden opportunity that requires immediate funds, having access to reliable short-term loans can be a lifesaver. When it comes to quick, hassle-free financing in South Africa, Mpowa Finance stands out as a top choice, offering an array of benefits that make it a trusted name in the industry.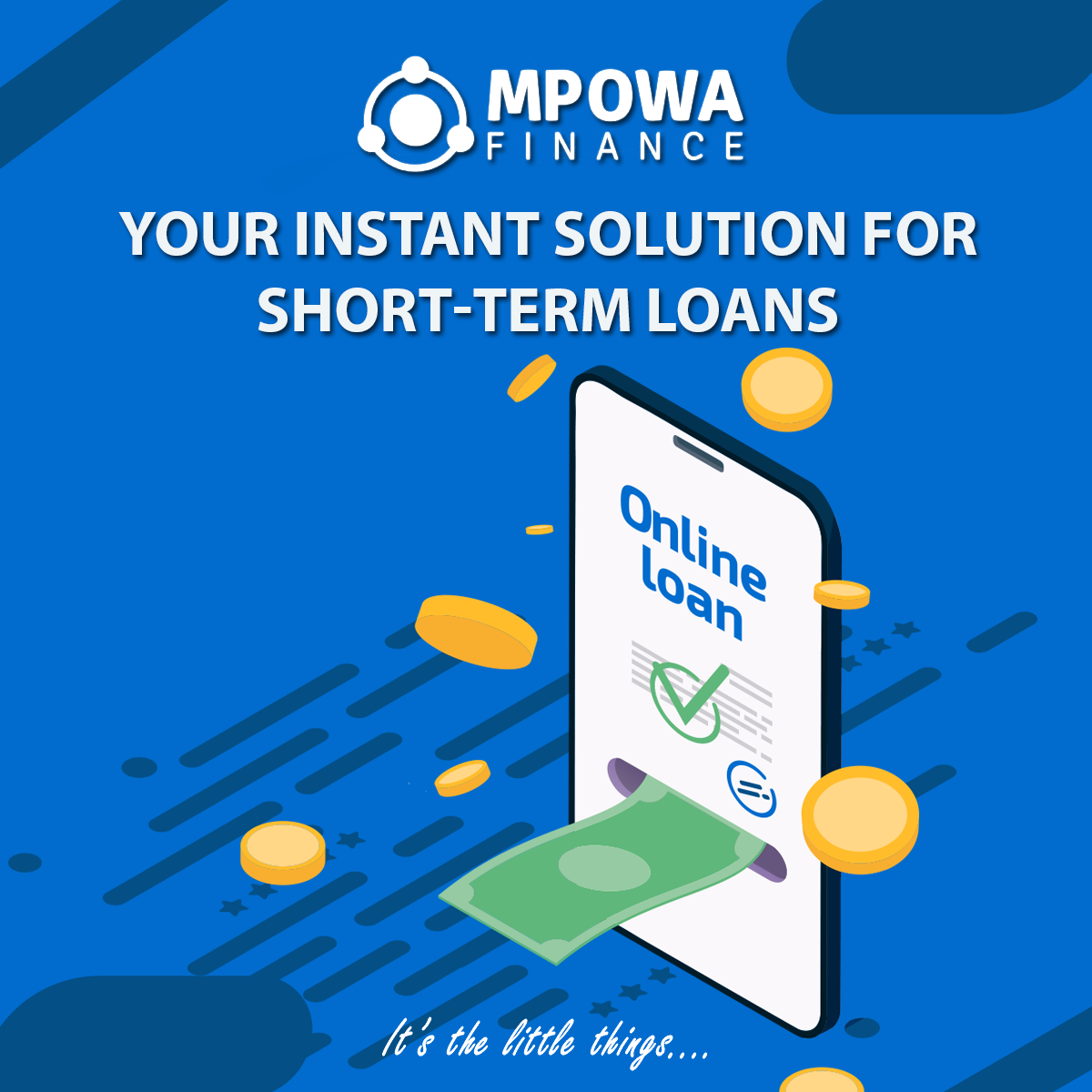 Instant Decision: When time is of the essence, waiting for loan approval can add unnecessary stress to an already urgent situation. At Mpowa Finance, they understand the need for immediate assistance. With their streamlined application process and advanced technology, Mpowa Finance provides an instant decision on loan applications. Within minutes, you'll know whether you qualify for a loan, eliminating the long waiting periods associated with traditional lenders.
Same-Day Cash Payout: Getting approved for a loan is just the first step. The next crucial aspect is receiving the funds promptly. Mpowa Finance ensures that once your loan is approved, you can expect a same-day cash payout, if you apply and get approved before 3pm that day. This feature allows you to address your financial needs without delay, giving you the peace of mind you deserve.
Short-Term Loans: Mpowa Finance specializes in short-term loans, which are designed to provide temporary financial assistance until your next paycheck or anticipated income arrives. These loans offer flexibility and convenience, enabling you to overcome financial hurdles quickly without being burdened by long-term commitments.
Transparent and Flexible Terms: When considering a loan, it's essential to understand the terms and conditions involved. Mpowa Finance prides itself on transparency, ensuring that borrowers are fully informed about interest rates, repayment schedules, and any applicable fees. Additionally, they offer flexibility in loan repayments, allowing you to choose a plan that aligns with your financial situation.
Exceptional Customer Service: Mpowa Finance places a strong emphasis on customer satisfaction. Their dedicated team of professionals is readily available to address your queries, guide you through the application process, and provide assistance whenever needed. With their friendly and supportive approach, Mpowa Finance aims to make your borrowing experience as smooth as possible.
When urgent financial needs arise, Mpowa Finance emerges as a leading short-term loans company in South Africa. With its instant decision capability, same-day cash payout, and focus on short-term loans, Mpowa Finance ensures that you have access to quick and reliable financial assistance when you need it most. Their commitment to transparency, flexibility, and exceptional customer service further solidifies their position as a trusted provider in the industry. By choosing Mpowa Finance, you can rest assured that your short-term financial worries will be resolved promptly, allowing you to move forward with confidence. You can apply 100% online for a loan by filling out our application form, for cash in your account, same day!
Apply here for a sameday payout 1 month loan