Short-Term Loans: Considerations & Responsible Lending
Are Short-Term Loans the Right Decision for You? Unexpected expenses can arise at any moment and during such times, short-term loans can be a viable option to bridge the gap and meet your immediate financial needs. However, before making a decision, it is essential to consider various factors and evaluate whether a short-term loan is the right choice for you.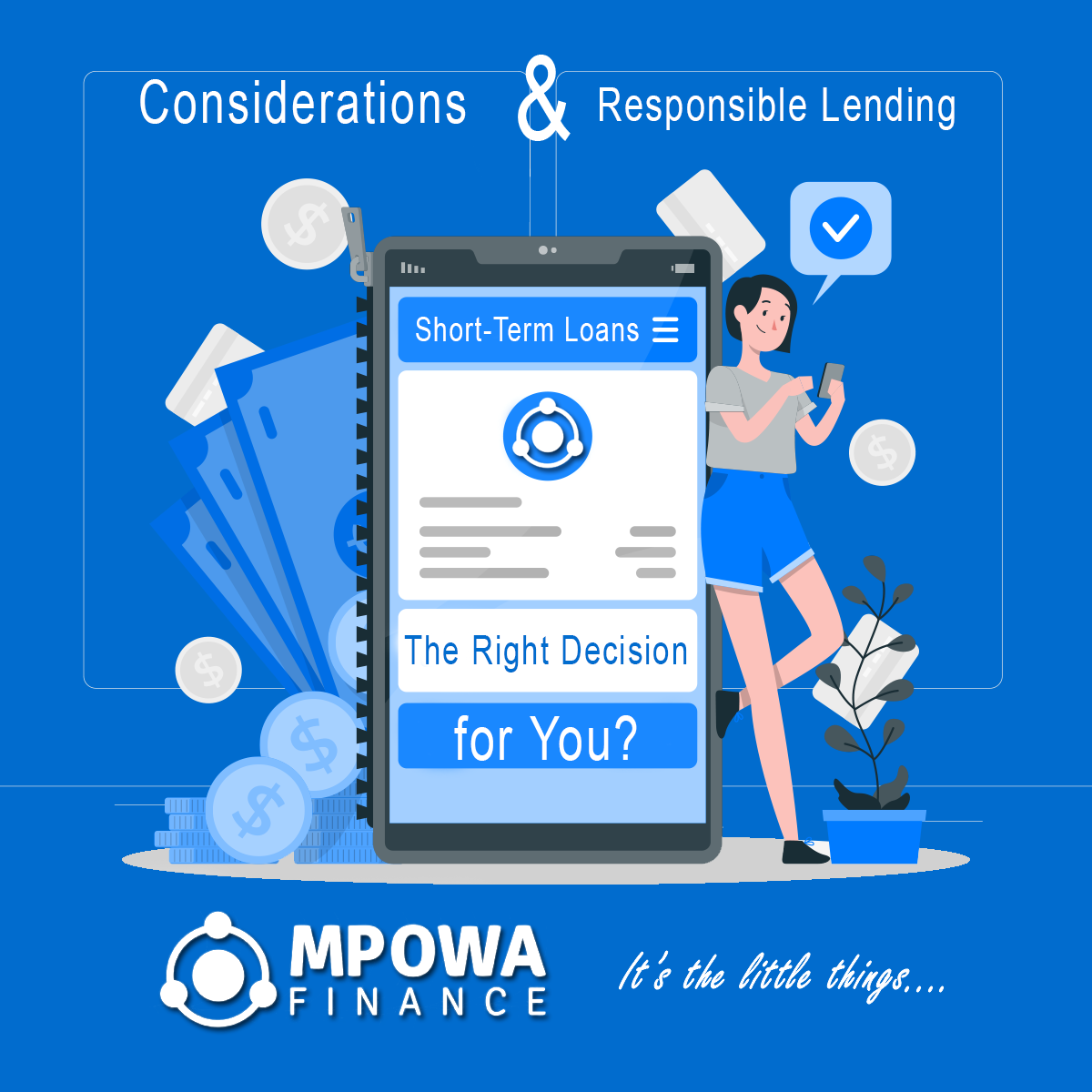 Short-term loans, also known as payday loans or cash advances, are designed to provide quick access to funds for a short duration, usually a few weeks or months. They can be beneficial when you need immediate cash for urgent expenses like medical bills, car repairs, or unforeseen home repairs. One reputable lender that you can consider is Mpowa Finance, known for its responsible lending practices.
Mpowa Finance understands the importance of responsible lending and ensures that borrowers can make informed decisions. They provide transparent information about interest rates and repayment terms. Responsible lenders like Mpowa Finance will also assess your financial situation before approving a loan to ensure that you can comfortably repay the borrowed amount.
Short-term loans can be a suitable solution during financial emergencies, but they should be approached with caution. Responsible lenders like Mpowa Finance can provide a reliable source of funds, but it's essential to carefully evaluate your financial situation and consider the associated costs. Remember to borrow responsibly, repay on time, and consider alternative options whenever possible. You can apply 100% online for a loan by filling out our application form, for cash in your account, same day!
Apply here for a sameday payout 1 month loan