A Comprehensive Guide to Applying for Your First Loan with Mpowa Finance
Applying for a loan can be a significant step towards achieving your financial goals. In this article, we will explore the process of applying for your first loan with Mpowa Finance, a reputable financial institution known for its hassle-free loan application process and competitive interest rates.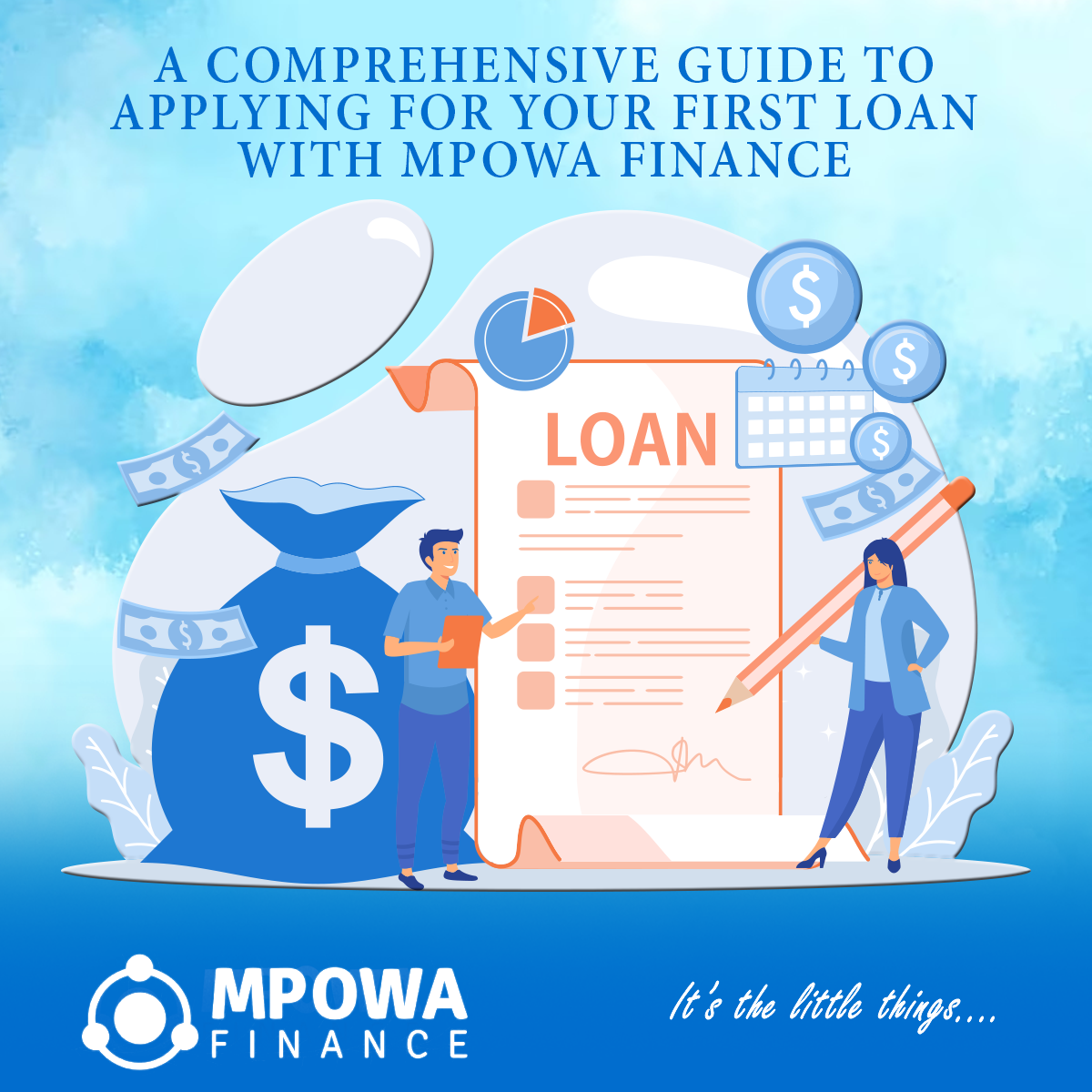 Understanding Mpowa Finance: Mpowa Finance is a leading financial institution that offers a wide range of loan products tailored to meet the diverse needs of its customers. As a borrower, it is important to familiarize yourself with the company's loan terms, interest rates, repayment options, and eligibility criteria before submitting your application.
Assess Your Loan Requirements: Before applying for a loan with Mpowa Finance, carefully evaluate your financial needs. Determine the loan amount required and the purpose of the loan. This will help you select the most appropriate loan product and ensure that you borrow an amount that you can comfortably repay within the specified timeframe.
Eligibility Criteria: Mpowa Finance has specific eligibility criteria that borrowers must meet to qualify for a loan. Typical requirements include a minimum age of 18 years, a stable source of income, and a valid bank account. Additionally, Mpowa Finance may conduct a credit check to assess your creditworthiness. Ensure that you meet these requirements before proceeding with your application.
Online Application Process: One of the key advantages of Mpowa Finance is its seamless online loan application process. To get started, visit our official website which will have the loan application page. Fill out the necessary details accurately, including your personal information, employment details, and loan amount. Double-check the information for accuracy before submitting the application.
Required Documents: To complete your loan application, you may be asked to provide supporting documents, such as proof of identification, proof of address, recent bank statements, and income verification. Ensure that you have these documents readily available to expedite the loan approval process.
Loan Approval and Disbursement: Once your loan application is submitted, Mpowa Finance will review your details and assess your eligibility. If approved, you will receive a loan offer outlining the loan amount, interest rate, repayment terms, and any associated fees. Take the time to review the offer thoroughly before accepting it. If you agree to the terms, the loan amount will be disbursed to your nominated bank account within a specified timeframe.
In conclusion, applying for your first loan with Mpowa Finance is a straightforward process that can help you meet your financial needs. Remember to carefully consider your requirements and evaluate the loan terms before proceeding.Mpowa Finance offers a user-friendly and efficient loan application process. By understanding their loan offerings, assessing your requirements, meeting the eligibility criteria, and completing the online application accurately, you can increase your chances of securing a loan that suits your needs. Remember to review the loan offer in detail and ensure that you are comfortable with the terms before accepting it. With Mpowa Finance, you are taking a significant step towards realizing your financial goals. You can apply 100% online for a loan by filling out our application form, for cash in your account, same day!
Apply here for a sameday payout 1 month loan